Exploring Art Journaling: Family Edition ( Kids aged 6+)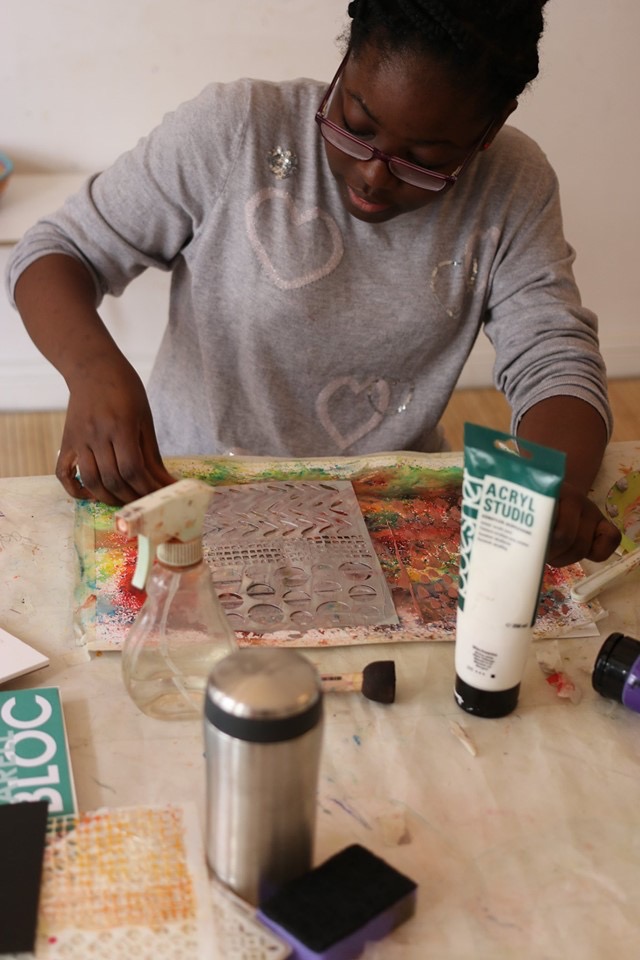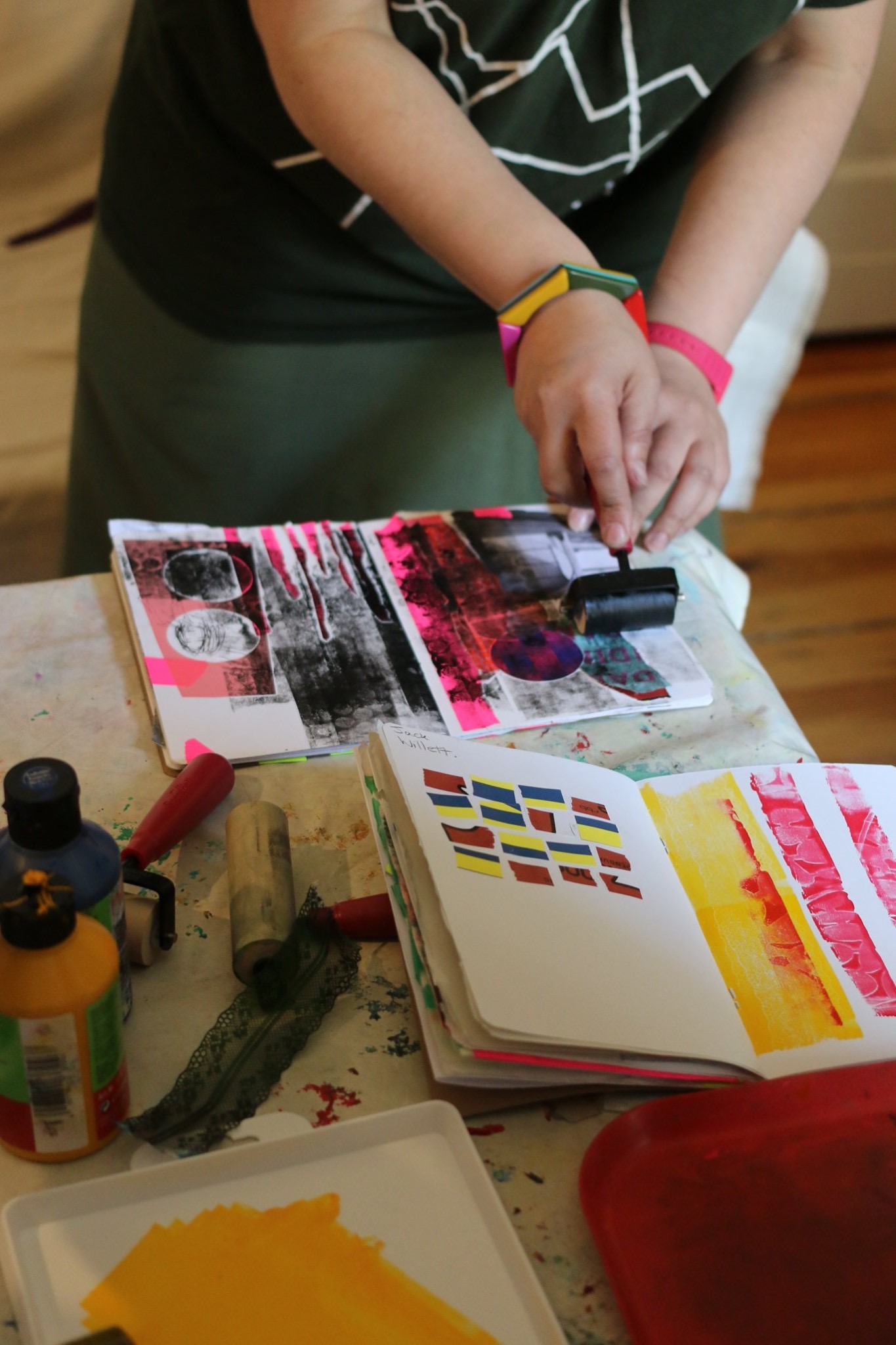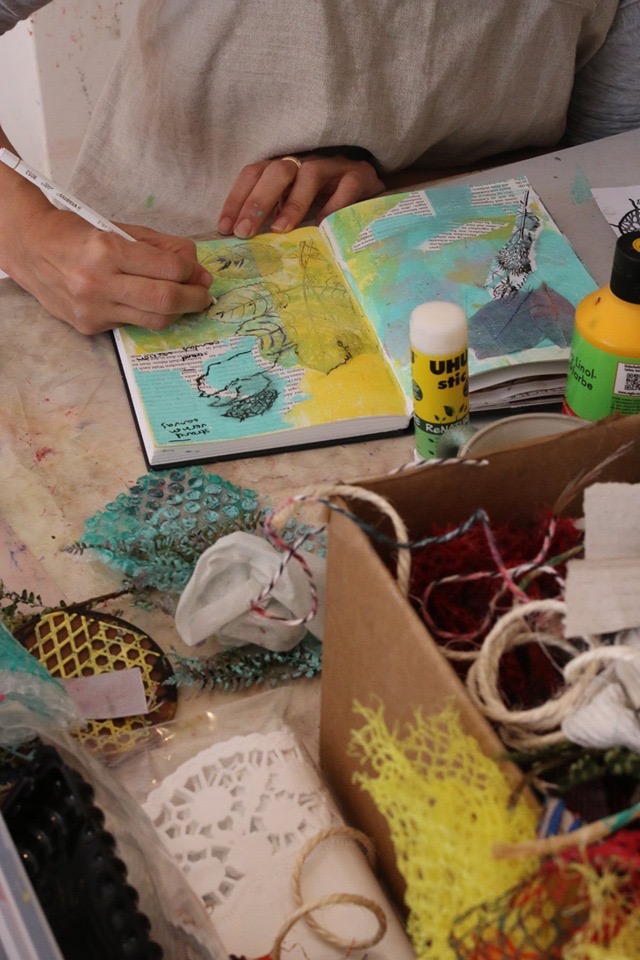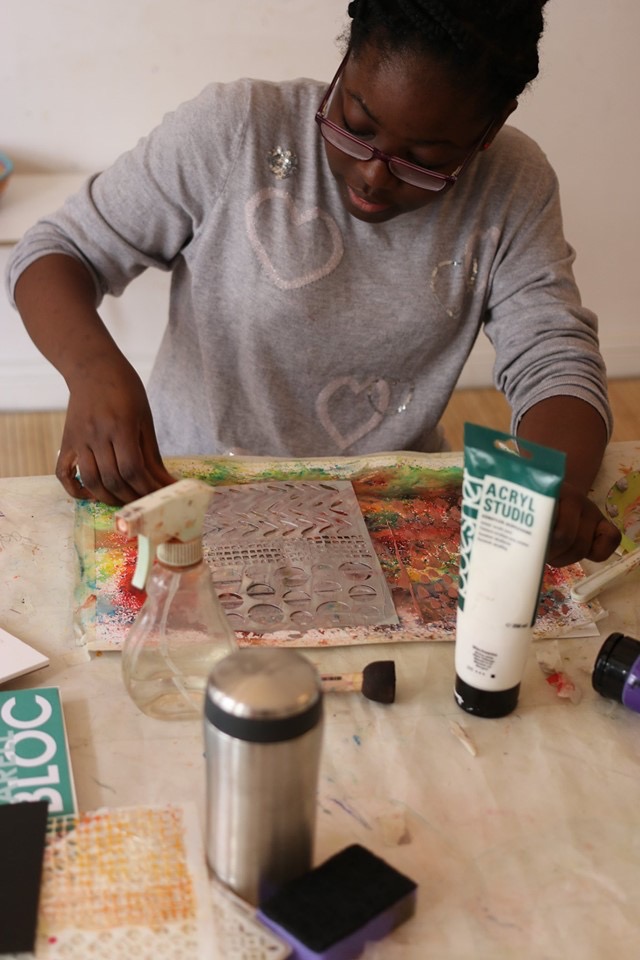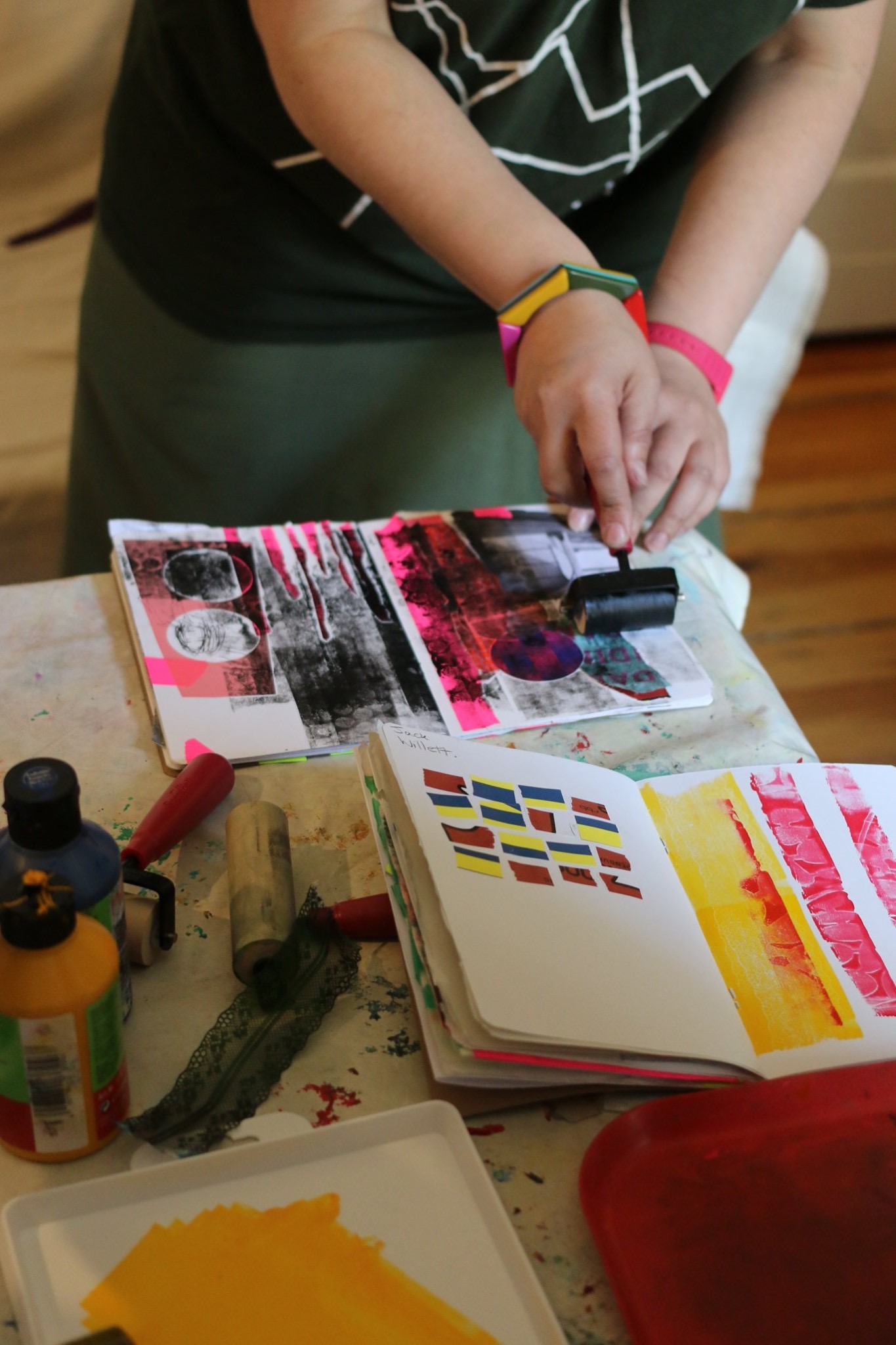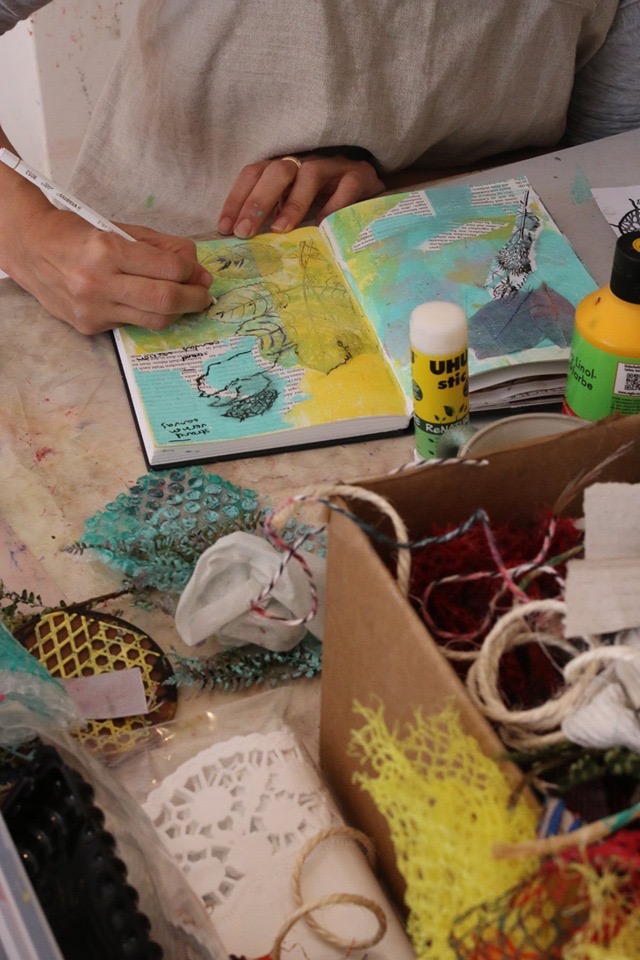 sold out
Exploring Art Journaling: Family Edition ( Kids aged 6+)
Exploring Art Journaling: Family Edition ( Kids aged 6+)
** PLEASE EMAIL hello@littleartberlin.com IF YOU ARE INTERESTED IN NEW DATES FOR THIS WORKSHOP**
Please note: This Art LAB is unsuitable for younger children, non-crawling babies in arms welcome.
Following the great success of our first Family Journaling LAB on the 1st June, we are now offering 2 more Summer sessions. If you have already taken part in the first session, please email hello@littleartberlin.com for an invoice- a reduced price (minus the 8 Euro sketchbook per person, which you will need to bring to this workshop.)
Come and exercise your creative muscle, to make deeper connections to yourself and with others, reduce stress and boost productivity!
Join us for a morning of creative authentic connections with your family, through intuitive visual journaling in our bright airy Berlin studio. Come and deepen bonds through mindful mark making, and for older children and adults, exploratory writing. We offer playful approaches to art journaling to help us stay rooted, recording everyday magic & celebrating imperfections and curiosities.
Who is it for?
Parents and their kids interested in gentle, mindful parenting and relationship styles, looking for new ways to connect, discover and explore together. Those interested in the processes of art, to be open to experiment and explore to express thoughts, dreams, experiences, memories and worries in a creative constructive way. Families looking to start /maintain a regular journalling habit to help focus special family time away from screens. Everyone gets given their own journal as their individual personal space to play and explore. For repeat attendees, this will offer new prompts, materials, techniques for continued journaling together.
Overview
We will explore some introductory and exploratory ideas and concepts around art journaling though hands on experimentation. Get into the flow with a therapeutic time out, making marks in a creative art journal you can pop in your bag and take around with you. We will approach materials and tools with a fresh beginners mind, playing and tinkering with art, words and everyday materials, enjoying both unexpected results and utilising the element of chance and mistakes with impact. We look to connect with our own experiences, eg celebrations, and takeaway ideas to grow your journaling project, immersing in a slower, more authentic and creative life together.
Art LAB outline
We begin looking at the work of art journalists, artists, designers, creative workbooks for inspiration, through our studio library of books. We then work with simple tutor given prompts and mixed media ideas and techniques, themed around self-expression. Through a series of short and longer tasks, we combine visual and written journaling, weaving in textures, images, words, patterns, layers to bring your ideas to life, across a few pages of your hard-back blank journal (provided if this is your first workshop with us.) We use a range of beautiful resources, across printmaking and mixed media inspiring material choices for your own practice afterwards. At the end you take away your varied journalling pages, plus further prompts to encourage your continued shared journaling time at home, or to inspire making travel journals together.
Workshop date
Date : Saturday 22nd June / Saturday 24th August / new dates tbc
Time: 10:00-13:00
Location: little art studio, Saarbrücker Str, 10405 Berlin
Price: 65 Euro + 19% Ust - 71,40 Euro per Parent & Child pair, Extra child 25 Euro + Ust, Extra Adult 45 Euro ( both plus USt.) Please email for a reduced price if you are a repeat attendee, bringing your own journal.
Includes: Filter coffee / tea, snacks, all high quality art resources, plus a quality A5 hard-backed blank journal- 170g paper, worth 8 Euros.
What to wear / bring : Please wear clothes don't mind getting messy, we will use acrylic paint. Please bring an A4 sheet of a text that inspire you, eg poem, song lyrics, page from a book.
Very limited group size, early booking advised.
Booking deadline: 1 week before the workshop begins.